Matthew McConaughey might remind you a little bit of Ernest Hemingway. They both favor declarative sentences, and while there wasn't any bullfighting in 'Greenlights' there may as well have been. If you choose to read this book, opt for the audio version, if only to make the affects of this book more potent. Be warned, your reaction to the first twenty minutes just might be an honest to goodness "WTF."
The structure of the book is almost thrust upon the reader/listener. Think of the boat scene in the 1971 classic, "Willy Wonka & the Chocolate Factory." As strange as the book starts, almost just as abruptly you'll find yourself accustomed to his verbal-heading outbursts of "Note to Self!" and "Pree-scription!" and "Bumpersticker!" The trippy boat ride stops and you settle in to what is generally more akin to a smooth canoe ride down a glassy river.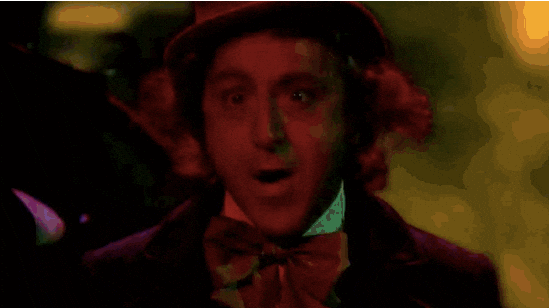 Because of the outbursts, the slightly unbelievable anecdotes, the compelling dialogue, the uneven life advice, and the vulnerability that borders on TMI, 'Greenlights' is a casserole.
A little of this, some of that, everything congealed with a sticky substance–and McConaughey's sticky substance is charisma. He's a good storyteller, almost as much because he thinks he is as the fact that he has some talent for it. In the introduction, he says the book is not really a memoir or self-help and he's right; it's both and so it's neither. Yet, whatever he has thrown together in this literary casserole, it still satisfies.
To his credit, you'll feel a lot of things listening to stories about his family and his upbringing. Some might say he has the power to move you. Others might say that there's a lot of "emotional unpacking" he needs to do. Yet through his mantras/advice/insights he seems to take ownership of it all. I found his attitudes nicely reflected in the lyrics of Feist's song "I Feel It All" ("I'll be the one who'll break my heart",) though, McConaughey would probably prefer his book being compared to a John Mellencamp song.
This Book Might Be Your Next Read If:
You like celebrity memoirs
You're interested in intentional and unintentional depictions of masculinity
You like the way Matthew McConaughey's voice sounds
You want to understand the perspectives of people who are successful in their chosen profession
You want to laugh along with someone who's laughing at himself
Photo Credit: Penguin Random House